We proudly serve commercial and residential properties in Jacksonville, Fleming Island, and Mandarin FL!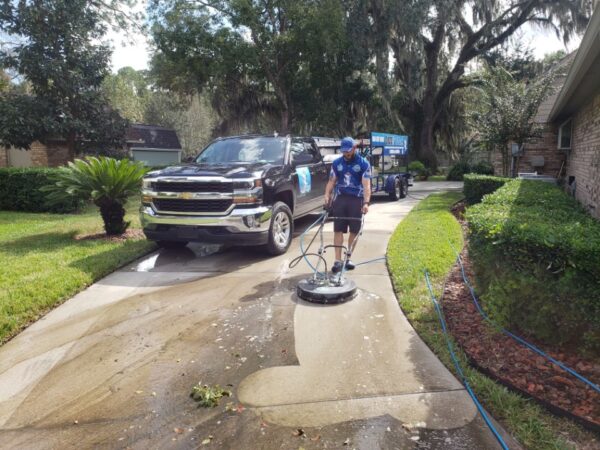 Pressure Washing
Pressure washing is just what it sounds like. It is the use of high pressure water on surfaces to remove dirt, mold, dust, grime, bacteria, and more.  Our professionals are trained in carefully moderating the pressure to ensure there is no damage to your property.   It is true that pressure washing can cause damage to a variety of surfaces.  But when done properly, by professionals, this is not the case!
Screen Enclosures
Our team of professionals will begin by carefully inspecting your entire screen enclosure.  Then we will use pressure washing to remove grime, mold, and dirt from the frames and screens.  As experts in our industry, we know how to properly use pressure techniques to get the job done. This is key for screen enclosure work because a sudden blast of water could easily damage the screen.   We also can work on trouble spots that basic pressure washing doesn't resolve!